Shaftel Law specializes in immigration court representation, and we firmly believe that if you or a loved one have been placed in immigration court proceedings, it is imperative to obtain an experienced attorney to represent you. Denver immigration court proceedings can be very technical and complicated and sometimes, whether you win or lose, your case might turn on interpretations of law.
A good and experienced lawyer can make all of the difference. At Shaftel Law, we ensure that any challenges to your deportation are put forth, and we prepare the strongest applications as possible for relief from deportation. Our founder, Matt Shaftel, is an experienced immigration court attorney as well as federal trial attorney. He has tried federal jury cases and argued cases in front of the 9th and 10th Federal Courts of Appeal. Contact our Denver immigration law office to speak with our experts today.
Contact us for help in immigration court
Denver Immigration Court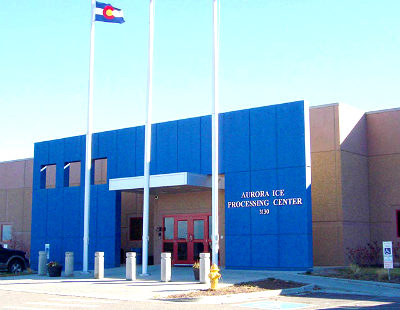 Denver, Colorado has two immigration court locations. The location in Aurora at the GEO Group facility houses only foreign nationals facing deportation who are being detained by ICE (kept in jail during the duration of their case). Those detained at GEO have cases that move relatively fast because the government wants to limit the the cost of detaining foreign nationals before their cases are resolved with either a deportation order or release back into the community.
The second immigration court location is in downtown Denver at 1961 Stout St # 3101, Denver, CO 80294. This location only hears cases for individuals who aren't in custody. Cases here move much slower because of the great volume of cases and the fact that the government is not paying to house these individuals.
Contact an Immigration Lawyer if You are Detained by ICE
If you are detained, it is always our goal to fight for your release from custody at the GEO facility, so that you can be free while we fight your case in the downtown courts. Unfortunately, some individuals are not eligible for release, but of course it is our job to evaluate whether you are eligible and fight for your release.
For more information about our immigration court representation services, contact us online or give us a call at (303) 872-6985.
More in Deportation