Denver Immigration Lawyer Serving Colorado & Beyond


When it comes to resolving your immigration matters, you want an immigration lawyer with vast expertise. At Shaftel Law, we handle complex immigration cases from our Denver office for clients throughout the United States.
Experts in Family and Employment Immigration & Deportation Defense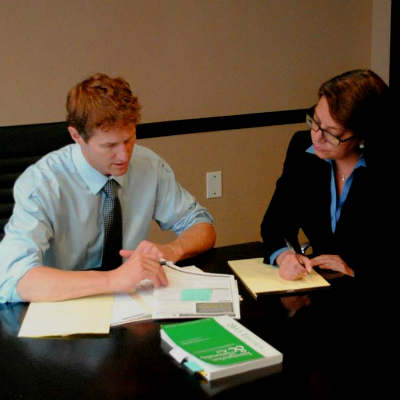 Our areas of expertise include family immigration, employment immigration and deportation defense, and we are deeply passionate about helping our clients achieve the best possible outcome. This covers a wide spectrum of immigration services that include:
Your Best Interest, Our Best Work
Shaftel Law only specializes in immigration law and has numerous years of experience navigating the U.S. immigration system. Upon reviewing your case, we can identify your most efficient, cost-effective plan of action. No wasting your time or money. Only our best effort at a fair price.
Shaftel Law Finds the Solution that Fits Your Schedule
We love working with clients face to face, but we also understand you have a busy schedule. Fortunately, Shaftel Law can handle most immigration cases remotely, gathering all pertinent details via phone, fax, email and regular mail. In many cases, that means no in-person consultations or appearances at a government office. Depending on your unique circumstances, the need to leave your area to handle your immigration matter might never arise.
Shaftel Law Makes the Most of Your Time
Some cases require meeting in person. Immigration court is a prime example. Shaftel Law represents individuals throughout Colorado who must appear in immigration court—which is located 10 minutes from our Denver office. Of course, we can prepare for immigration court remotely, but on your court day we'll make the most of your time in town. Typically, this means scheduling an additional in-person work session at our office.


Testimonials from Shaftel Law Clients Near and Far
This is just a glimpse of what our clients are saying. To read more, visit our Testimonials page or check out our Success Stories. Want to put our knowledge and expertise to work for you? Contact us online or call us today at (303) 872-6985 to discuss your options.
"Matt and his Shaftel Law Firm did an excellent job on my case. From filing my DACA forms to helping me get my permanent residency. Matt and his staff are very knowledgeable about the immigration laws and are with you every step of the way. They are very professional and take pride in what they do. They are very helpful and are there to answer any questions you may have throughout the whole process. They are very efficient and work very hard to get the results you're looking for. I am very thankful for Matt and his law firm team and would definitely recommend Shaftel Law Firm for all immigration needs. If your looking for an honest, hard-working, knowledgeable, and experienced lawyer call Matt and his team you won't regret it!"
—Marlene Pasillas (Denver, Colorado)
"Matt and his law firm are quite professional! It was a pleasure working with them!"
—Gabriela Olmos, Professor at Trieb Instituto de Estudios Psicoanalíticos (Anchorage, Alaska)
"Matt and Shaftel Law Firm did a great job for me as my immigration attorney—both on filing for my H-1B Visa extension and for permanent residency based on employment. He made himself easily available, and his use of direct communication and plain language altogether made it easy and efficient for me and my employer to do business with him. I found him and his paralegal staff to be knowledgeable and experienced with the whole immigration process. I would strongly,and without a doubt, recommend Shaftel Law for all immigration needs."
—Halid Mkungu (Michigan)
"The experienced immigration team at SHAFTEL LAW helped me obtain an approved I-140 in the EB-1 (person of extraordinary ability) category. From the start of my case, his team carefully evaluated my credentials to determine if I was a good EB-1 Extraordinary Ability candidate. They were able to identify some areas of my case that I could improve upon, namely, finishing some additional journal reviews and finishing an additional scholarly publication. Once they determined that my case was ready to be filed, we filed with premium processing and my case was approved in less than a week. SHAFTEL LAW is always available to answer your questions and they are truly experts in the EB-1 categories."
—Krishna Madhavan, PhD., Pediatric Cancer Research Scientist, Department of Pediatrics-Oncology at University of Colorado Denver
"Our corporation faces a variety of immigration challenges—from run-of-the-mill visas to extremely delicate senior personnel issues. Shaftel Law is a firm with unparalleled expertise on the legal side, but what separates their team is their ability to see each case as a combination of human and legal interests that must intersect for the best overall outcome. They may be legal experts, but their sensitivity to business and personal concerns is the reason we now use them for 100% of our immigration work."
—Christopher Kawaja, Managing Member, Premlinx LLC (San Francisco, California)
"Thanks to Matt I got my permanent residence in a very short period of time. He is professional, responsive and a trustworthy person. He answered all my concerns about the procedure. I highly recommend Shaftel Law. Thanks Matt!"
—Elma Portillo (Boulder, Colorado)