Employment immigration law is one of three main practice areas at Shaftel Law. It specifically refers to the body of law that covers both temporary (nonimmigrant visas) and permanent immigration status (lawful permanent residency or green cards), based on employment, profession or work in the U.S. With expertise helping our clients obtain a wide variety of nonimmigrant employment visas and green cards through employment, our immigration team can guide you down the quickest path to working and staying permanently in the United States.
Contact us to speak with an immigration attorney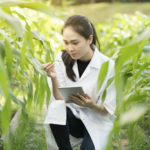 The U.S. offers numerous categories of employment-based green cards to foreign nationals. We make the petitioning process far less daunting whether you are looking to obtain EB-1 status as a person of extraordinary ability, multinational manager or executive, or outstanding researcher or professor, or if you need guidance with EB-2 (including National Interest Waivers) or EB-3 petitions. Because the immigration landscape is constantly changing, we are happy to help.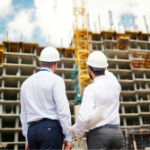 H-1b visas are nonimmigrant visas for foreign workers in specialty occupations who are sponsored by a U.S. employer. H-1b petitions are limited to 85,000 per year with a lottery conducted each April if demand outstrips supply. Certain categories of employers are exempt from this limit. Because this cap greatly limits applicants' chances of obtaining an H-1b visa, we suggest consulting an immigration lawyer to learn more about the intricacies of the process.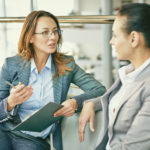 The L-1 visa is used in two situations: To transfer an executive, manager or specialized knowledge employee either from a company abroad to a related, existing U.S. company, or from a company abroad to start a new office in the U.S. Proving that these companies are "related" (sharing common ownership and control) can be challenging at times. Therefore, it is imperative to hire an immigration attorney who understands corporate relationships within the context of L-1 visa petitions.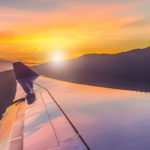 B-1 business visitor visas (granted in conjunction with B-2 tourist visas) are commonly used for business people to come to the U.S. for meetings with associates, customers, investors and colleagues They also allow for attending conferences and conducting limited market research. However, a B-1 visa is explicitly NOT a work visa. This causes some ambiguity that often leads business visitors to hire immigration lawyers to ensure they do not step over the B-1 line and work unlawfully in the U.S.

E-1 Visas for Treaty Traders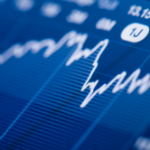 The E-1 treaty trader visa is a nonimmigrant visa that grants permission to foreign nationals of treaty countries to enter the United States solely to run a company that is engaged in international trade between the United States and the foreign national's home country. Treaty countries are those with which the U.S. maintains a treaty of commerce and navigation or a bilateral agreement with the U.S. With expertise in this arena, Shaftel Law can make the process for petitioning as smooth as possible.

E-2 Visas for Treaty Investors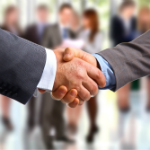 E-2 treaty investor visas grant permission to foreign nationals of treaty countries to enter the U.S. to run or work for a company which constitutes a substantial investment in the United States. Managers and essential employees of the same nationality as the principal investor might also be eligible. The company must be majority owned by foreign nationals from the treaty country (those with which the U.S. maintains a treaty of commerce and navigation or a bilateral agreement).

E-3 Visas for Australians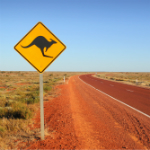 Applicable to Australian nationals specifically coming to the United States to work in a specialty occupation, E-3 visas are very similar to H-1b visas. Minimum requirements include a bachelor's degree (or comparable work experience) and a job offer that requires the specific degree. Australians can apply for E-3 visas directly at U.S. consulates in Australia, but often look to an employment immigration attorney for guidance on petitioning and preparing the certified labor condition (LCA) application.

TN Visas for Canadian and Mexican Professionals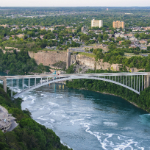 TN visas are a great option for qualifying citizens of Mexico and Canada who are professionals with a full- or part-time job in the United States. TN status allows these foreign nationals to live and work in the U.S. as long as their position in this country requires a NAFTA professional. To qualify for a TN visa, applicants must meet a handful of requirements, and the process for Mexican nationals differs somewhat from the process for Canadians.

Visas for Investors and Entrepreneurs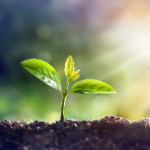 Finding the best visa for an investor or entrepreneur can be challenging and requires a thorough evaluation by an experienced business immigration attorney. The E-2 visa is available to foreign nationals from certain countries who make a sizable investment in a new U.S. business. If you do not qualify for an E-2 visa, there are some creative solutions for fitting an investor or entrepreneur in another visa category.

O-1 Visas for Persons of Extraordinary Ability or Achievement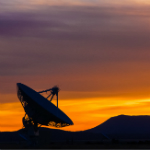 An O-1 visa is a nonimmigrant visa for individuals with extraordinary ability in the sciences, arts, education, business or athletics. Additionally, foreign nationals who have demonstrated a record of extraordinary achievement in either film or TV and have also been recognized nationally or internationally for those achievements may also apply.