EB-1 Green Card Category for India and China Retrogress UNTIL October 1, 2017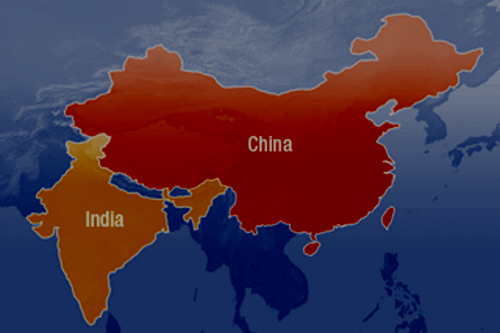 As reported in the June 2017 Visa Bulletin, the EB-1 green card categories for India and China have retrogressed after being "current" for some time. This retrogression is based on increasingly high demand for employment-based green cards for highly skilled Indian and Chinese professionals. Read on for details relating to this retrogression.
What Does the Retrogression Mean for Indian and Chinese Foreign Nationals?
Currently, both the EB-1 India and China categories have retrogressed to January 1, 2012. This means only applicants with a priority date of January 1, 2012 or earlier can apply for adjustment of status (or apply for an immigrant visa abroad). However, both these categories will become current again when visa numbers are replenished at the start of the fiscal year on October 1, which means everyone else with an approved EB-1 I-140 petition can apply then.
The EB-1 category contains the most highly skilled categories for foreign professionals. These categories include:
Individuals of Extraordinary Ability
Outstanding Researchers
Multinational Managers and Executives
Traditionally, these categories have been current for all foreign nationals, until the trend we have seen in the last couple of years. Last year, a similar retrogression occurred in August 2016, when these same two categories retrogressed even farther to January 1, 2010, only to become current again on October 1, the start of the new fiscal year.
Regarding these categories becoming current again on October 1, this is not idle speculation based on last year's pattern, but this was explicitly stated in the June visa bulletin, in case you missed it. The department of state, addressing this retrogression states:
D. Oversubscription of the China and India Employment-Based First (E1) Preference Categories
Readers were advised in item D of the May Visa Bulletin number 5, that it would be necessary to impose a date for these two countries in the near future. The continued high level of demand for E1 numbers for USCIS adjustment of status applicants has required the establishment of a date for June. This has been done in an attempt to hold number use within the Worldwide E1 annual limit. The E1 date for these two countries will once again become CURRENT for October, the first month of fiscal year 2018.
Eligible for an EB-1 Petition?
While this trend is concerning because it could foreshadow longer periods of retrogression for the EB-1 category, at this time the period will be short and the EB-1 will return to a "no wait list" category as should be the case given the incredible contributions EB-1 professionals make to this country.
For more on EB-1 categories, refer to our page on employment-based green cards. Please also feel free to contact us online or give us a call at (303) 872-6985 to learn whether you may be eligible for an EB-1 petition.