Family immigration law is one of Shaftel Law's main practice areas. Most commonly, we provide guidance with family-based green cards to those who either want to sponsor or be sponsored by a family member. Requirements and steps vary depending on two factors:
How the petition applicant is related to the sponsor
Whether the sponsor is a U.S. citizen or lawful permanent resident (LPR or green card holder)
The first step in filing a family-based immigration petition is determining eligibility. To ensure we can help, we briefly discuss your case over the phone prior to setting up a remote or in-person consultation. From there, we'll guide you down the most efficient and cost-effective path to permanent residency. Learn more on specific requirements, steps and our process in the sections below.
Contact us to speak with an immigration attorney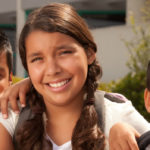 Certain eligible family members of U.S. citizens who may petition for family-based green cards fall into two categories: immediate relatives and preference relatives. One key difference is that spouses, children and parents (immediate relatives) of U.S. citizens are not subject to the visa availability and waiting times imposed by Congress that preference relatives must endure.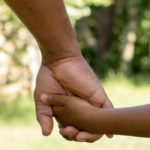 Eligible spouses and unmarried children of lawful permanent residents may either petition to adjust their status to LPRs (if already residing in the U.S) or obtain immigrant visas. The latter applies to applicants currently living abroad who are eligible to come and live permanently in the U.S. In both cases, family members face a waiting period for immigrant visa availability.