Need to apply for a green card? Immigration Attorney Matt Shaftel can help make the green card process as efficient as possible so you can become a lawful permanent resident (LPR) of the United States. We assist clients in Colorado and throughout the United States from our Denver law office, and streamline the steps for your convenience.
In most cases, getting a green card isn't easy. In fact, depending on your eligibility, you might face numerous obstacles. That's why you need an experienced immigration lawyer to help you navigate the legal system. Our vast expertise in family and business immigration is key for obtaining immigration status and becoming authorized to permanently live and work in this country. When it comes to green cards, we specialize in:
Green Cards Through Employment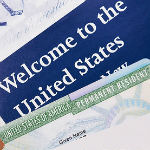 If are eligible for a green card through employment—either through a job offer, investment as an entrepreneur, self petition as an "Alien of Extraordinary Ability" or other specialized categories—experts at our law firm can help you navigate the employment immigration system. In many cases, we can conduct our business remotely, so you do not have to take time out of your busy schedule for in-person consultation.
Green Cards Through Marriage
If you are eligible for a green card through marriage—as someone who is married to a U.S. citizen or a green card holder (lawful permanent resident)—we can guide you through the simplest path to becoming a permanent resident. As family immigration experts, we also help clients overcome the most common hurdles such as those associated with having criminal convictions or entering the United States without inspection.
Green Cards Through Family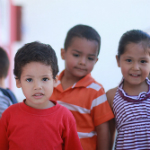 If you are eligible for a green card through family—either as an immediate relative of a U.S. citizen, a family member of a U.S. citizen who falls under a preference category, an unmarried child sponsored by a green card holder, or a member of a special category (VAWA, K nonimmigrants, V nonimmigrants, those born to foreign diplomats in the United States, and widowed individuals of U.S. citizens)—our legal team can facilitate the most straightforward path through green card requirements.

Schedule a Consultation with a Denver Immigration Lawyer
To schedule a consultation with an expert from our Denver immigration law firm, call (303) 872-6985. We can work with you remotely or in person depending on the unique circumstances of your green card eligibility.