Green cards through Employment
Shaftel Law guides foreign nationals and their employers through the employment-based green card process. The most common employment-based green card categories are: EB-1 (Multinational Managers, Outstanding Researchers, Extraordinary Ability), EB-2 (National Interest Waivers, Advanced Degree Professionals) and EB-3 (Bachelor's Degree Professionals, other Skilled Professionals and Workers). Our team of immigration experts can help you down the path to becoming a green card holder (lawful permanent resident). Learn more about green cards through employment below, reach out to us online or call our immigration experts at (303) 872-6985 to get started today.
Contact us to discuss your case
Looking for more on family-based green cards, instead? Visit our Family Immigration Law section where we cover info on getting a green card either as a relative of a U.S. citizen or permanent resident.
Extraordinary ability is also a green card category contained within the most privileged EB-1 (employment based) category. Foreign nationals may file an EB-1 extraordinary ability green card petitions either with a job offer or as a self-petition as long as they can assure USCIS that they intend to work in their area of extraordinary ability. Shaftel Law specializes in EB-1 green cards for permanent workers, and can effectively streamline the petition process.
EB-1 Green Cards for Multinational Managers and Executives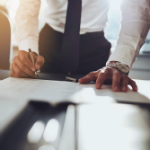 Similar to the L-1A nonimmigrant visa category, Multinational Managers and Executives is one of three occupational classifications contained within the EB-1 green card category (employment-based, first preference). To be eligible (and prior to petitioning), individuals must meet certain requirements specific to managerial and executives roles and must have also been employed outside the U.S. by a foreign company that has a qualifying relationship with the U.S. employer.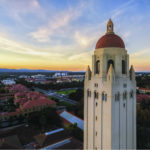 Outstanding Researchers and Professors is an employment-based first preference green card category (EB-1) that pertains to outstanding researchers who are employed by universities as well as those employed by private companies that are committed to conducting novel research. Some basic requirements include international recognition for outstanding achievements field and 3 years of teaching or research experience—both within the applicant's field.
EB-2 Green Cards for Individuals with Advanced Degrees
EB-2 is the second preference category for green cards, featuring three different types of EB-2 petitions: Professionals with an advanced degree (or its equivalent), foreign nationals with exceptional ability in the sciences, arts or business, and individuals furthering our national interests (a National Interest Waiver). Petitioning for an EB-2 typically requires a job offer and a labor certification issued by the Department of Labor (DOL), unless an alien is self-petitioning for a national interest waiver (NIW).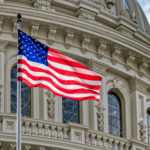 The national interest waiver is an employment-based second preference (EB-2) green card category for those whose work furthers this country's national interests and is in an area of substantial intrinsic merit. Applicants can self-petition for a national interest waiver (no employer sponsorship required). An NIW petition also waives the requirement for a labor certification, therefore, you do not have to first test the U.S. labor market (which is required for most other EB-2 and EB-3 categories).
EB-3 Green Cards for Skilled Workers, Professionals and Other Workers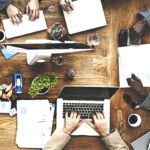 EB-3 is the third preference category for green cards, and those who may file a petition include skilled workers (those whose jobs are neither temporary nor seasonal and require at least 2 years of experience or training), professionals (degree holders whose jobs require either a U.S. bachelors degree or foreign degree equivalent) and other workers (those performing unskilled labor that requires fewer than 2 years of training or experience, and whose jobs are neither temporary nor seasonal). Petitioning for an EB-3 requires, like most EB-2 petitions, a job offer and a labor certification issued by the Department of Labor (DOL).