Shaftel Law offers a variety of immigration law resources while serving the needs of individuals, families and businesses. We also strive to be a reputable resource to the immigration community at large and anyone impacted by the ever-changing U.S. immigration system. Both our Immigration Law Tech Tips and our Immigration Law Dictionary are accessible to all and cover a wide breadth of legal information. Keep tabs on this section of the site as we are constantly adding new content, and contact us if you'd like to further discuss your immigration matters.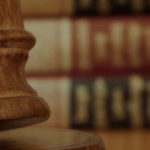 Authored by Denver Immigration Lawyer Matt Shaftel, our Immigration Law Tech Tips cover some of the complexities and common hurdles of U.S. immigration law in an easy-to-understand way. Although technical in nature, the content of this section aims to offer insight to current and prospective clients, colleagues and anyone interested in learning more on family immigration, business immigration and deportation.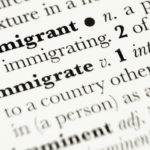 To get a better grasp on immigration policy and how this country's immigration system works, you need a basic understanding of some of the most commonly used legal terms. Covering descriptions of government offices and agencies to a variety of visas, petitions and green cards, our Immigration Law Dictionary is an ever-growing resource to help you make sense of the immigration process.