Despite Trump's Stated Support for Christians from the Middle East, Iraqi Chaldean Christians Face Deportation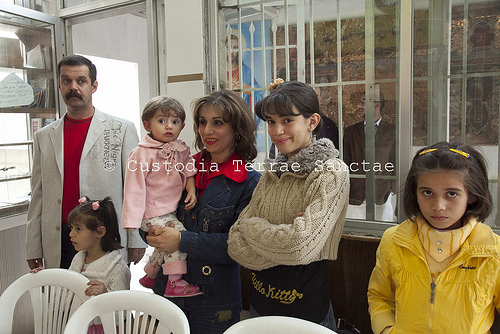 "Christians in the Middle East have been executed in large numbers. We cannot allow this horror to continue!" President Trump tweeted this January. Indeed, his initial commitment to the Middle eastern Christians and their unwavering support for his campaign, particularly the Chaldean community in Detroit, played a significant role in his victories in certain Michigan counties. This prominent community never thought that members of their community would be adversely affected by Mr. Trump's immigration policies.
Iraqi Chaldean Christians Came to the U.S. as Asylum Seekers
Chaldeans are Christians from Iraq. They are Eastern Rite Catholics descending from the ancient Assyrians of modern-day Northern Iraq. Since the last century, they have come in masses to Detroit and nearby suburbs, forming what is now the largest Chaldean community in the world. Most came here legally as refugees, but many had greencards revoked due to criminal convictions. They were allowed to stay because the Iraqi government refused to grant them travel documents to return. However, after the notorious travel ban, Iraq began to accept these deportees in exchange for being taken off the list of countries affected by the travel ban. Deportation, in the case of this particular group, would likely result in torture and even execution. Men like Usama Hamama, 54, who arrived when he was 11 but had his green card revoked after flashing a gun, are being arrested in their family homes. These men, despite reforming their lives following their criminal convictions, must now say goodbye to their families and likely endure inhuman conditions in a country they left long ago.
Travel Ban No Longer Protects Christians from the Middle East
The original travel ban included an "implicit exception" for persecuted Christians and other religious minorities in danger; however, after the lawsuit accusing Trump's executive order of discrimination, Mr. Trump removed this exception.
Currently, 114 Iraqis in Detroit and 85 Iraqis from across the nation (belonging to other religious minorities), have been arrested and await deportation.
Here is the full New York Times article on this issue.
Photo Credit: Custody of the Holy Land – Photo Service (CPS) Flickr via Compfight cc