Federal Judges in Hawaii and Maryland Block Trump's Latest Attempt at a Travel Ban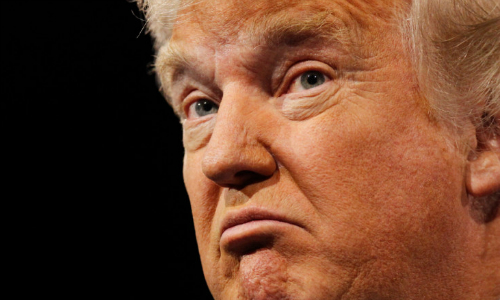 Trump strikes out again in his attempt to ban certain foreign nationals from this country based on nothing more than their nationality. Two federal judges have issued nation-wide injunctions against  President Trump's newest travel ban, and just in the nick of time as that the second travel ban was due to begin today, March 16. While the second travel ban excluded certain affected groups included in the first ban, the federal judges found that it still violated our Constitution based on the religious and nationality discrimination components of the law.
On Wednesday, March 15th —just hours before the new ban was scheduled to go into effect—U.S District Judge Derrick Watson of Hawaii placed a nationwide freeze on Section 2 and Section 6 of the ban. Section 2 banned the entry into the U.S. of foreign nationals from 6 designated countries (Iraq was removed from the original list). Section 6 halted admission of all refugees for 120 days. The federal court judge stated that "a reasonable, objective observer—enlightened by the specific historical context, contemporaneous public statements, and specific sequence of events leading to its issuance—would conclude that the Executive Order was issued with a purpose to disfavor a particular religion." You can read Judge Watson's full 43-page opinion for yourself, thanks to the American Immigration Lawyers Association.
Following this order, early on Thursday morning, U.S. District Judge Theodore D. Chuang—a federal judge in Maryland—similarly rebuked Trump and his order. His narrower injunction targets only the portion of that ban that calls for the suspension of entry for citizens of Iran, Libya, Somalia, Sudan, Syria, and Yemen. Chuang is calling the executive order "the realization of the long-envisioned Muslim ban."
Unsurprisingly, Trump immediately publicly attacked these judges for having the audacity to fulfill their constitutional duty of checking illegal Executive action. Trump has vowed to "go all the way" and fight these latest judicial orders, which he did not do after the freeze on his first order, instead opting to release the second travel ban instead. Now that the second ban has also been halted by district courts, we likely will see Trump appeal these decisions to the appellate courts. Stay tuned for the next development in Trump's counter-productive and offensive quest to instill nationality and religious discrimination into law, in a country that was founded on rejecting these notions.
Keep up with the latest immigration news on our blog or reach out to us at (303) 872-6985. We'd love to hear from you.